Welcome to Sherwood Family Dentistry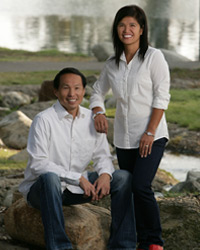 Sherwood Family Dentistry is a family-oriented general practice, often serving several generations of families—from kids, to their parents, to their grand parents. Our patients' dental health, along with providing a comfortable atmosphere, is top priority to us. We not only believe in making your smile beautiful, but healthy as well. After all, a sparkling smile speaks volumes and goes a long way in improving your quality of life.
Our goal is to give you and your loved ones a positive dental experience every time you step into our practice. Our doctors' are masters of their craft, and their gentle, conservative approach to dentistry allows patients to fully understand all available options, while instilling confidence in the treatments they will receive.
We offer all aspects of general and cosmetic dentistry, along with incorporating all modern technology. Our Services include but are not limited to Complimentary Consultations, Reliable Second Opinions, Emergency Appointments and Examinations, Adult and Children Teeth Cleanings, Digital X-Rays, Preventative Sealants, Composites Restorations and Fillings, Inlays and Onlays, Porcelain Crowns, Porcelain Fused to Metal Crowns, Zirconia Crowns, Veneers, Lumineers, Pulpotomys, Root Canals and Related Endodontic Services, In Office Bleaching and Custom At Home Tray Bleaching, Deep Cleanings and Related Periodontal Services, Partials and Dentures and other Prosthodontic Related Services, Implant Crowns, Implant Abutments and Implant Related Services, Bridges, Extraction Services, Braces and All Related Orthodontic Services including Retainer Replacement, Night Guards, Mouth and Sport Guards.
Tustin Office is Now Open
In case you haven't gotten the memo, we're very happy to now also call Tustin our home. For the convenience of our patients' friends and families, we have opened a second office located at: 13891 Newport Ave, Ste 110, Tustin, CA 92780 (near both the 5 and 55 freeways).
Visit our Tustin Website: www.sherwoodintustin.com